Marando's
Welcome to the Marando's Nightclub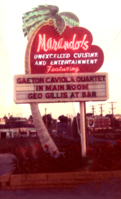 and World Famous Theatre Restaurant website. From its early days as The Tropics and The Fairview Inn, Marando's for over a quarter-century provided first class celebrity entertainment and fine dining in the Quad Cities
This website is dedicated to the thousands of people who worked and dined there, a veritable "who's who" of Quad Citians and other special guests who spent many a Friday and Saturday night at one of the Midwest's premiere night clubs. For your enjoyment, you will find several links embedded within this site, many of which include photographs and remembrances.
The Marando Brothers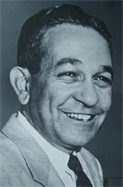 James S. Marando, the man behind the creation of Marando's, had a vision to one day open a night club that provided not only the best in customer service, but top-quality food and entertainment.
Mr. Marando was born on March 25, 1914, in Bush, Illinois, to Ferdinando(1871-1956) and Sarafina Marabito Marando (1878-1932), who immigrated to the United States from Italy. Jimmie had six brothers; Anthony (1911-1987), Ernest (1916-1998), Joseph (1902-1983), Pete (1909-1967), Brunie (1912- 1983), and Frank (1905-1934).
His education in the restaurant business began fast. In the early 1930s, Marando worked as a bartender and an innkeeper in various joints on Chicago's south side, learning the business during a post-depression era where speakeasies and eateries were commonplace.
In 1936, he moved to the Quad Cities from Chicago, and spent at least two years working at Mrs. Dunn's Tea Room in Milan until joining the U.S. Army in January of 1943. While on leave in August of that year, Jimmie, 29, married Myrna Mansfield, a 21-year old professional pianist during a private ceremony in the Chicago apartment of James "Jake" Gottlieb. Jimmie and Mr. Gottlieb had become friends during his early years in the bar and restaurant business. (Gottlieb at the time owned Western Transportation in Chicago and would later own The Dunes Hotel in Las Vegas.)